Start of main content
IET Young Woman Engineer of the Year 2021 winners
These prestigious engineering industry awards celebrate women working in modern engineering – and aim to help change the perception that engineering is predominantly a career for men by banishing outdated engineering stereotypes of hard hats and dirty overalls.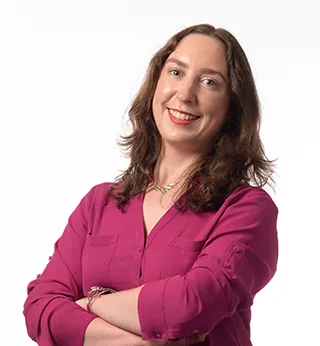 Young Woman Engineer of the Year winner
Dr Ciara McGrath
Ciara is a Lecturer in Aerospace Systems at the University of Manchester. She carries out engineering research projects in the areas of astrodynamics and space mission design, working with industry and policymakers to design space systems that can help support life on Earth.
Ciara also teaches university courses and supervises student projects in space system design, to support the education and development of the next generation of engineers.
Ciara's public engagement aims to make complex ideas accessible to everyone, through hands-on examples, podcasts, radio interviews, written articles and public talks.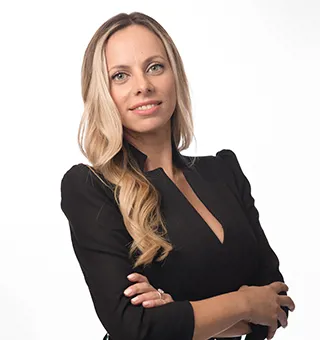 WES prize winner
Eftychia Koursari
Eftychia is a Senior Civil Engineer for Amey Consulting, specialising in scour, the main impact of climate change on infrastructure, whilst also undertaking part-time PhD Research on scour at the University of Glasgow.
Effie is developing innovative scour monitoring and prediction tools and methods, protecting infrastructure, whilst also aiding in the response to the Climate Emergency.
She is part of Amey Consulting's Carbon and Climate Change Working Group, as well as the Women's Engineering Society's Climate Emergency Group and a member of CIRIA's steering group, producing the new engineering manual on scour. 
Effie is an active STEM Ambassador and has been named one of the Top 50 Women in Engineering for 2020 and was also awarded the Women Leaders Association Rising Star in STEM.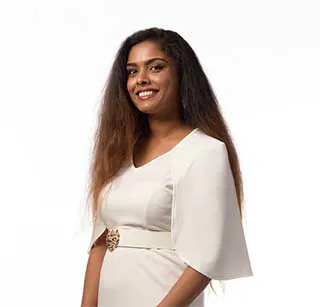 Mary George Memorial Prize for Apprentices winner
Dilani Selvanathan
Dilani is a Junior Software Engineer for Herotech8, where she works alongside the technical delivery team to support growing technical requirements and helps build the products and services.
Dilani recently completed a Software Engineering Degree Apprenticeship with the BBC, where she worked on a variety of projects and learned about the different aspects of Software Engineering. She was a recipient of an IET Engineering Horizons Bursary, supported by the Engineers Trust.
Dilani is a STEM Ambassador and took part in the STEMazing programme, giving online interactive sessions to primary schools. She is also a WISE role model, promoting young women in STEM.
Watch the 2021 Young Woman Engineer of the Year Awards virtual ceremony
Take a look at our 2021 virtual ceremony where we crowned Dr Ciara McGrath as our Young Woman Engineer of the Year.

You can also find out who won the Mary George Memorial Prize for Apprentices, the Women's Engineering Society (WES) Prize and the Gender Diversity Ambassador Award.

<!—Lead forensics script -->