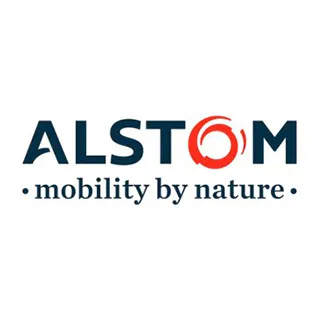 Leading societies to a low carbon future, Alstom develops and markets mobility solutions that provide the sustainable foundations for the future of transportation. Our product portfolio ranges from high-speed trains, metros, monorail, and trams to integrated systems, customised services, infrastructure, signalling and digital mobility solutions. A caring, responsible, and innovative company, where more than 70,000 people worldwide, lead the way to greener and smarter mobility.
Alstom is the UK's leading supplier of new trains and train services, and a leading signalling and rail infrastructure provider, employing 6000 people.
We design and build trains at Derby, the UK's largest train factory; operate major sites in the Northwest, Plymouth and London, and 30 train services depots across the UK; and also lead in delivering major upgrades to the railway infrastructure across the Eastern and Southern regions.
Alstom values curious and innovative people who are passionate about working together to reinvent mobility, making it smarter and more sustainable.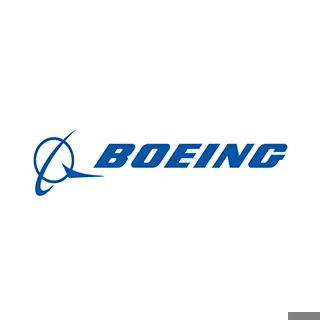 Boeing has partnered with the UK for more than 80 years. During that time, we've grown to 2,600 employees - Boeing's largest European employee base - at 30 key sites, across three main business areas: commercial, defence and global services.
The UK is an important market, supplier base and source of some of the world's most innovative technology partners for Boeing. We have a long-standing relationship with British industry, the armed forces and the air transport supply chain.
Our workforce includes apprentices, interns, graduates, reservists and veterans alongside our other highly skilled staff. We train and invest in our people and work closely with suppliers, universities and our business partners, helping to support thousands of high-value British jobs.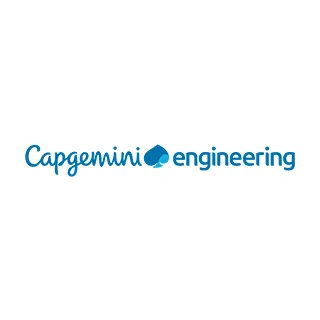 Capgemini Engineering combines, under one brand, a unique set of strengths from across the Capgemini Group: the world-leading engineering and R&D services of Altran – acquired by Capgemini in 2020 - and Capgemini's digital manufacturing expertise. With broad industry knowledge and cutting-edge technologies in digital and software, Capgemini Engineering supports the convergence of the physical and digital worlds.
Combined with the capabilities of the rest of the Group, it helps clients to accelerate their journey towards Intelligent Industry. Capgemini Engineering has more than 52,000 engineer and scientist team members in over 30 countries across sectors including aeronautics, automotive, railways, communications, energy, life sciences, semiconductors, software & internet, space & defense, and consumer products.
Capgemini Engineering is an integral part of the Capgemini Group, a global leader in partnering with companies to transform and manage their business by harnessing the power of technology. The Group is guided every day by its purpose of unleashing human energy through technology for an inclusive and sustainable future. It is a responsible and diverse organization of 270,000 team members in nearly 50 countries.
With its strong 50-year heritage and deep industry expertise, Capgemini is trusted by its clients to address the entire breadth of their business needs, from strategy and design to operations, fueled by the fast-evolving and innovative world of cloud, data, AI, connectivity, software, digital engineering and platforms. The Group reported in 2021 global revenues of €18.1 billion.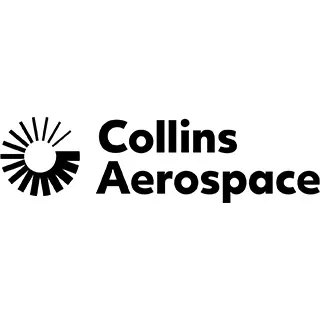 From the smallest details to the highest pursuits, we are redefining aerospace. Every day we combine creativity and science to make the skies and the spaces we touch smarter, safer and more amazing than ever.
At Collins Aerospace we know diversity drives innovation and inclusion drives success and that's why we're proud to be sponsoring this year's awards which celebrate the achievements of women in Science, Engineering, Maths and Technology. We believe a multitude of approaches and ideas enable us to deliver the best results for our workforce, workplace and customers. We are committed to fostering a culture where we attract the very best talent and where all our employees can share their passions and ideas so we can tackle the toughest challenges in our industry and pave new paths to limitless possibility irrespective of gender.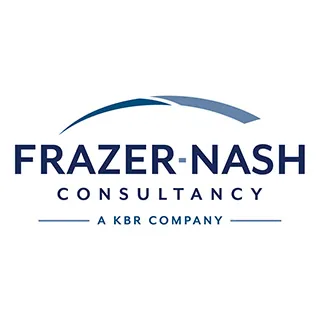 Frazer-Nash
Frazer-Nash is a leading systems and engineering technology company. Our work makes a difference in things that matter in the world.
With over 800 employees, Frazer-Nash works from a network of ten UK and three Australian locations. Our consultants apply their know-how to develop, enhance and protect our clients' critical assets, systems and processes.
In an uncertain world, we contribute to national security in a huge number of ways. We help make sure that power is generated and distributed to everyone who needs it. We support moving people and goods around and between the big cities of an increasingly urbanised society. We work to make the world a more sustainable place. We ensure governments save time and money when public spending globally is under huge pressure. And we help our clients wrestle with the challenges and opportunities of an ever-accelerating digital revolution.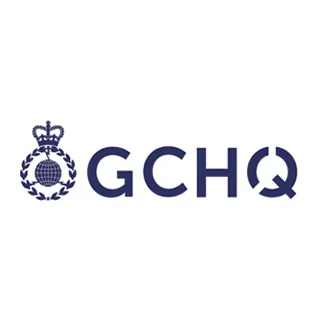 GCHQ
Terrorism. Drug-smuggling. Arms dealing. Cybercrime. Money laundering. A woman's work is never done.
You might think the world of intelligence and security services is a male-orientated world. Not so. It's important for us to fully reflect Britain's population, which means we're fully committed to diversity and the different perspectives it brings to our work. Women are under-represented in technical and engineering roles.
So if you're looking for a genuinely interesting career with outstanding development potential, consider GCHQ. Using some of the world's most powerful technology, we work alongside MI5 and MI6 in helping counter threats to Britain.
Based in Cheltenham, ours is a highly technical environment, and we recruit graduates from all disciplines into entry-level roles in a huge range of technical and engineering functions. While the work is totally unique, the skills and professional qualifications you gain will be industry standard, and transferable. Everyone benefits from personalised training, mentoring and shadowing.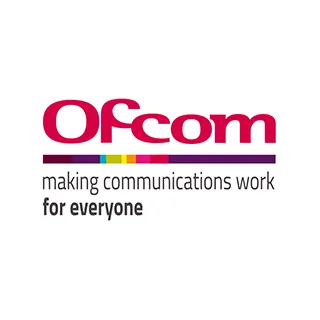 Ofcom
Ofcom is the regulator of the UK communications industries, with responsibilities across television, radio, telecommunications, wireless and postal communications services.
The communications sectors are among the most fast-moving in the world, introducing innovative new technologies that can transform our lives. Sitting in the middle of this extraordinary activity is Ofcom.
We tangle with hot topics such as understanding the impact of new technology and the utilisation and protection of scarce spectrum. Engineers play a central role in supporting Ofcom's strategic direction, influencing national and international regulatory policy for spectrum, promoting competition and innovation - all of which are vital to the UK economy. Ofcom is right at the heart of the communications industries and you can be part of it too.
We're really proud to be sponsoring the IET Young Woman Engineer of the Year Awards, which recognise outstanding female engineers in the UK. One of our main aims is to attract and retain top-quality people, who are the best in their field and we are looking for talented female engineers and technologists to join us.
Ofcom is a dynamic place to work, offering employees the opportunity to combine high-level and intellectually challenging work in a rewarding environment. We are open to and support a range of flexible working practices to enable colleagues to balance their home and work lives. We have a competitive maternity scheme which supports employees before, during and after their maternity leave.
We provide compelling and competitive benefits, such as childcare vouchers, health checks, and a range of insurance. We have an active community volunteering programme, and we actively encourage colleagues to support the local community.
We're looking for the best people that want to be part of the fast-paced communications sector.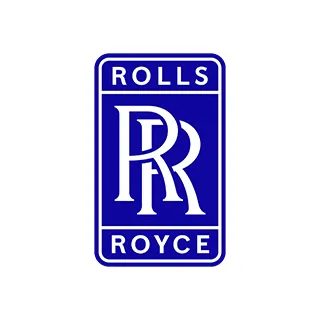 We're re-inventing Rolls-Royce. Re-configuring it. Re-imagining it. Transforming what was once a traditional engineering company into a digital-first, industrial technology leader.
We're expanding beyond our famous engineering capabilities and exploring new territories, pushing the boundaries of a digital world to meet the planet's vital power needs. Along the way, we're solving some of the world's biggest technological challenges – and addressing some of society's most pressing issues – all through the delivery of clean, sustainable power.
We pioneer the power that matters.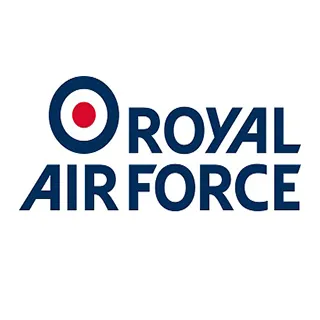 Royal Air Force
Royal Air Force is proud to announce their sponsorship of the highly coveted and prestigious IET Young Woman Engineer of the Year Awards.
The awards recognise the very best female engineers which the UK has to offer, highlighting the achievements of women in science, engineering and technology.
The RAF is keen to promote women and Engineering Excellence as these skills are an intrinsic part of many different careers within the RAF.
By raising awareness of the accomplishments of women engineers, The RAF can ensure that they continue their tradition of being at the peak of the engineering profession.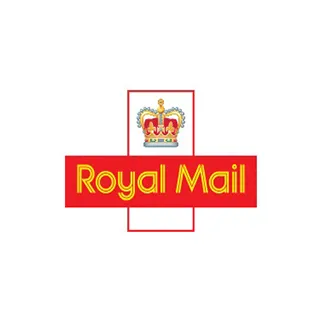 Royal Mail
Royal Mail is extremely proud to be sponsoring the IET YWE Awards, which recognises exceptional female engineers in the UK. Our chief executive, Moya Greene, said: 'Supporting and empowering women is making a real difference to our business'.
Royal Mail is fully committed to gender equality in the workplace and we are passionate about our people.
We process 60 million items each day across our 38 Mail Centres and to deliver each one of those items and meet our customers' needs we have invested in state of the art automation processing technology. To maintain and continually improve that technology we have a dedicated team of professional engineers.
Our award-winning apprenticeship programme is accredited by the IET to EngTech level. Our apprentices and graduates are among the highest performing and best paid in engineering disciplines in the country and have been named Employer of the Year by our training partner.
RS Grass Roots Education
RS Grass Roots Education is the dedicated Engineering and Technology Youth Empowerment Team at RS Components, who aim to develop and support students across the globe to help bridge the gap between University and the workplace.
For over 80 years, RS Components  have been providing products and solutions to engineers, making it easy for our customers to do business and saving them time and money. Today, we are a global omni-channel solutions partner for industrial customers and suppliers who are involved in designing, building or maintaining industrial equipment and facilities.
We aim to offer our customers unrivalled choice of product technologies, solve problems with innovative solutions and deliver a world-class customer experience.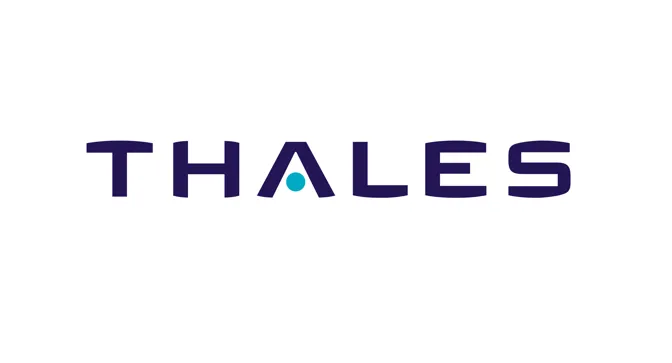 Thales 
The people we all rely on to keep our nation moving – they rely on Thales in the UK. In a world that is increasingly fast-paced, unpredictable and full of opportunities, they come to us with big ambitions: to make the UK better and to keep its people safer.

Combining a unique diversity of expertise, talents and cultures, our architects' design and deliver extraordinary high technology solutions. Solutions that make tomorrow possible, today.

We're a team of over 6,500 experts, including 4,500 highly skilled engineers, across nine key UK sites. We're a global technology business operating across aerospace, defence, digital security, transport and space.

With a heritage of over 130 years, we understand the importance of developing skills for the future which is why we have over 400 apprentices and graduates across the UK. We are committed to supporting our people, and continuously developing talent and highly skilled experts.

Operating across 68 countries, Thales Group helps make the world go round. We work with over 80,000 people across the globe every day to keep the public secure, guarding vital infrastructure and protect national security.

<!—Lead forensics script -->